Packages - pick one today

No hidden costs or surprises!

STARTER

All the basics for starting
a new business

from 5k

PLUS

Everything you need for a
growing business

from 10k

PRIME

Advanced features for
scaling your business

from 20k

Website

One click course search
Advertise and manage courses
Events Calendar
Course checkout
Email booking confirmation
Newsletter sign up
Pay Online
Course discounts
Advertise timetables
Advanced booking engine

Content Management

Pages - edit your website pages
Media - upload images
Menu - organize categories into menus
Panels - advertise courses on your website
Testimonials - share customer feedback
News - inform visitors about ongoing updates
Social Media - integrate social streams
Settings - manage over 124 website options

Customer Relationship Management

Contacts - view basic contact info
Advanced contacts - view and edit advanced contact info
Bulk messaging - send email, text messages and alerts
Documents - generate, manage and store files
Notes - add information to your contact profiles
Family - view contacts family information
To Do's - assign action items to staff
Add to wishlist

Educate Business Administration

Courses - add unlimited courses
Dashboards - view analytics and visual graphs
Bookings - manage attendees course bookings
Accounts - manage transactions and income
Reports - view custom reports
Packages - create course discounts and offers
Roll Call - register course attendance
Timetables - create course timetables
Homework - teacher to publish assignments
Timesheets - staff to record their working hours
Payment Plan - create custom payment options

Customer Portal

Bookings - view my bookings
Accounts - view my transactions
Timetables - view my timetables
Attendance - view my attendance
Homework - view my homework
Wishlist - view my wishlist

Reports

Website Traffic
Top Web Pages
Top Referrals
Payment Due
Cancelled Bookings
Outstanding PAYG
Outstanding Prepay
Recent Payments Online
Accounts PAYG Reminder
Accounts PrePay Booking Reminder
Total Profit
Monthly Revenue
Monthly Bookings
Payment Plan Due
Attendance by Course
Absent Students
Sent SMS messages
Course Reminder
Teacher Daily Class Reminder
Master Roll Call

Optional Add-Ons

Web chat- chat with customers
Staff chat - chat with staff
SMS payments - receive payments via text message
Quick pay - fast credit card payment form
Advanced messaging - contact sub groups of contacts
Search Engine Optimisation - get results online
Custom photography - arrange a photographer
Stock photography - purchase photography for use on site
Payment plan checkout - present custom payment options
Caller ID info pop up - see who is phoning the business
Full-time Course Management - add full time courses
Timetabling - plan courses and rooms
Results - record exam results for reporting
Payment Plan Checkout - present custom payment options
Xero Integration - instant payment records to Xero
Refunds - allow for custom refund options
Custom Message Students Attendance Status
Business expenditure - my business
Student report card
Custom document templates
Custom: course cancellation
Custom: document templates
Bulk Send Invoices/Docs
Custom: Document template setup & management
IOS Mobile App - design and develop
Android Mobile app - design and develop
Alumni Portal
Reseller Access - give course providers outside access
eLearning
Certificate of Attendance - Auto Generate
Feature Details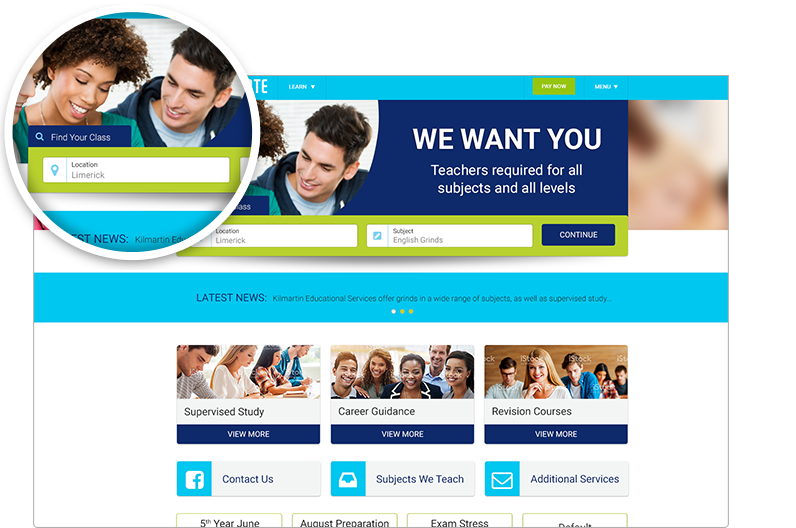 One Click Search
User-friendly search bar
Helpful search bars
Search by criteria such as location, date and time
Advertise & Manage Courses
Easily create and edit course listings
Search optimised for powerful indexing
High rankings on search engines eg Google
Include tailored information, location, time, cost...
Include 'Enquire Now' 'Book Now' and 'Apply Now' buttons for swift bookings


ARRANGE A DEMO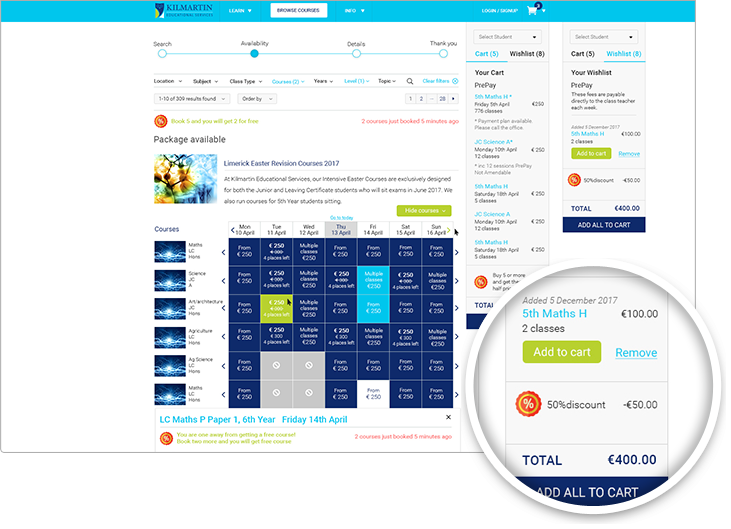 One-Page Checkout
Enable customers to buy courses with ONE click

Simple ONE clear checkout form

No register/login needed

Apply any payment options such as Realex, Stripe, Paypal
Customer Relationship Management
Build customer profiles
Customer signup/login
Manage customer profile and bookings
Market courses to previous customers
Manage customer payments/outstanding payments
Bulk generate customer documents eg: Receipts and booking confirmation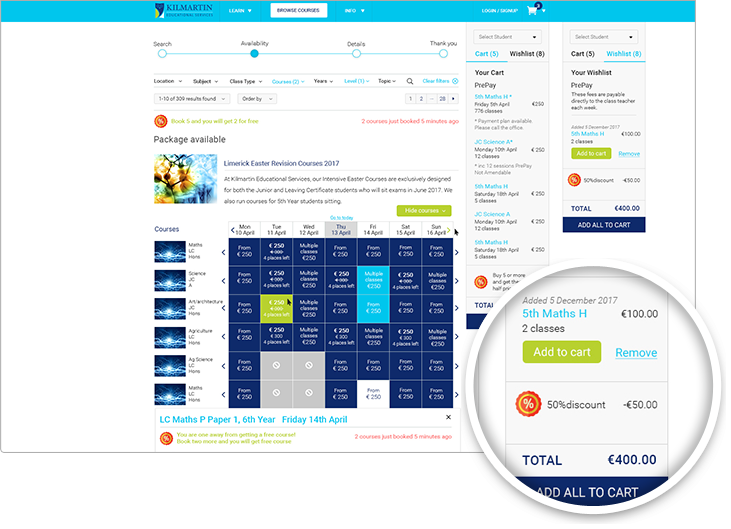 Bulk SMS
Send deals and offers quickly via email or text
Automatic triggers to send absentee alerts
Schedule payment reminders via text
Group text attendees
view all messages sent to groups and contacts

Powerful Reporting
View website traffic, stats, top referrals
View payments, credits and deposits
View bookings, revenue and profit
All in ONE simple to use dashboard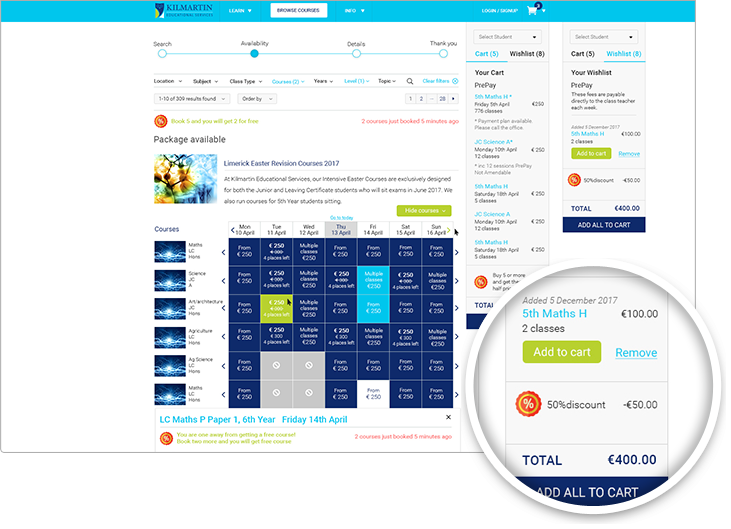 Customer/Trainer Portal
Trainers can upload homework/notes to customer profile
User friendly advanced booking engine
Customer/teacher can view timetable
View outstanding payments
Customer can save 'wishlist' items to account
Update/view attendance/absenteeism
Trainer takes digital attendance, no more paper.
Record teacher timesheets
Attendance & Roll Call
Digital roll call at your finger tips
Send automatic absent alerts
Cut out the manual entry attendance
Aids in managing payments/balances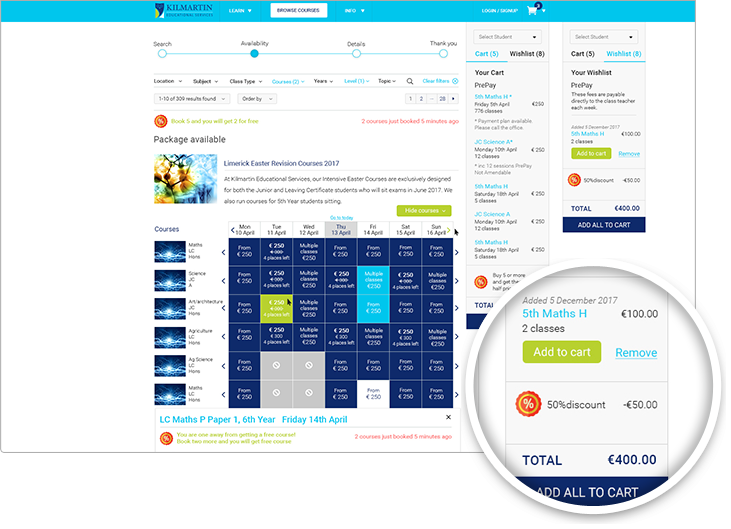 Dashboard & Daily Digest
Dashboard tailored to your business needs
Information dashboard with instant updates of bookings, website traffic, accounts, attendance, outstanding payments
Big data to make better decisions and run your business efficiently
Receive daily summary by email
24/7 access from anywhere in the world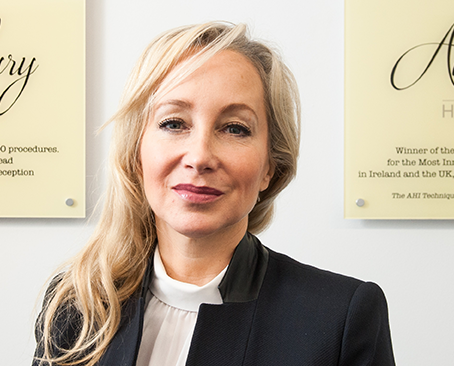 Since 2009 I have been with Idea Bubble, I switched from Wordpress and I couldn't be happier. The team have always understood my business and know what I need technically to promote my business online.

—— Lorraine Lambert, CTO, Ailesbury Hair Clinic
Case studies
KES - IB Educate
Innovative and creative, Julie Kilmartin came to Idea Bubble to be at the forefront of the educational market online.
uTicket - IB Events
Exhausted from trying other solutions online, Ed came to Ideabubble knowing exactly what he needed. We made it happen!
Go Yeti - IB Workshop
Go Yeti started out as an idea, through IB Workshops, a scoping process and technical roadmap was created.
Limerick School of Music
Moving from spreadsheets to IB Educate gave Limerick School of Music one portal to manage all students records.