Feature Details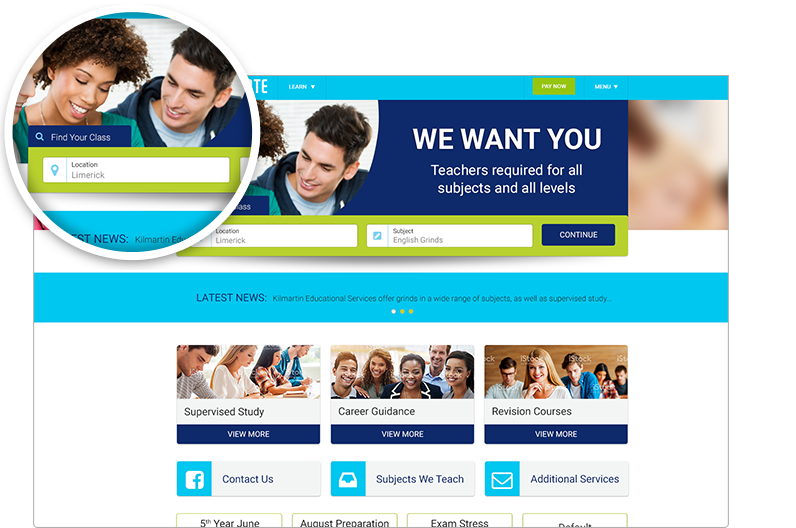 One Click Search
A complete all-in-one course booking platform developed to reinvent your business workflow today. Enhance your customer experiences and cut administration tasks by over 50%.
Mass communications
Bulk SMS Students & Staff
Drive communications with your customers and staff with this powerful messaging tool. From bulk SMS, to instant messaging, your options are powerful.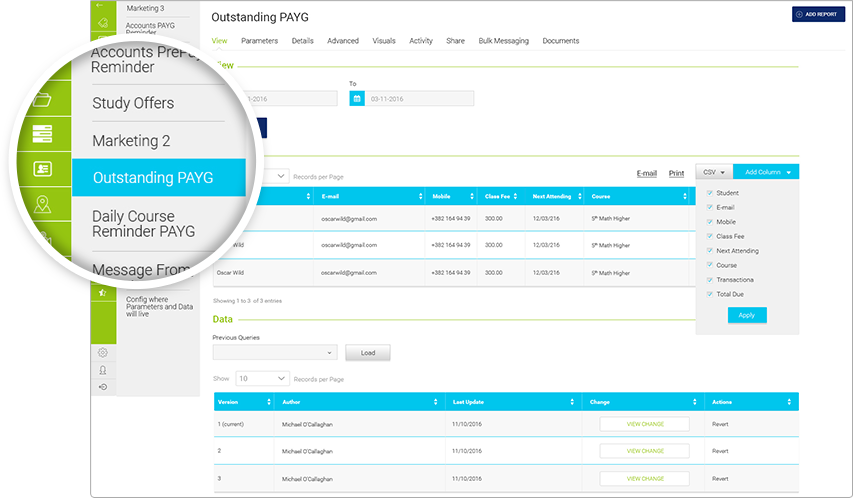 Reduce Admin by >50%
Transform your business processes by harnessing technology to save you time and money.
Reduce mundane tasks and free your team up to grow and develop your business.
Quick Dashboard Reporting
Big Data available to you about your business! Powerful Financial Tracking & Reporting. Drive your business with real-time 24/7 knowledge. Set goals for your business and team today.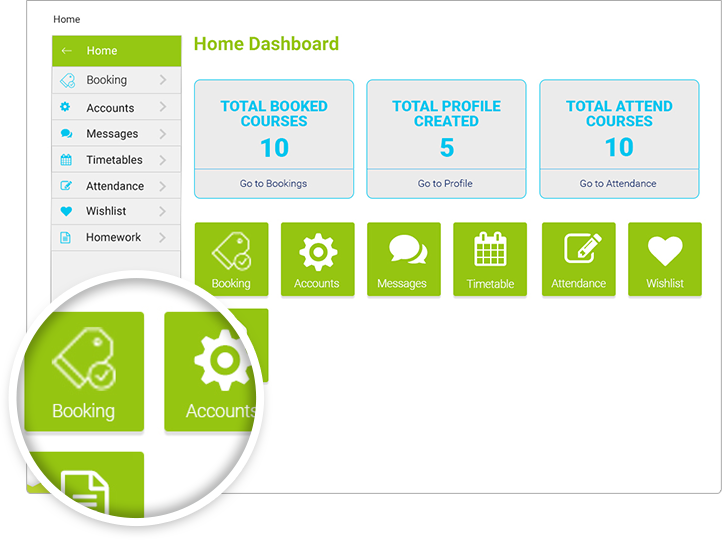 Accessible on Desktop & Mobile
Ease of use with our platform for all mobile and desktop users. Flexible access 24/7. A professional platform that will save your business time and money.
Simple Course Management
Sell your courses online within minutes on your website. Your course management platform will enable you to maximise your revenue streams online. Customise your course information to suit your online market.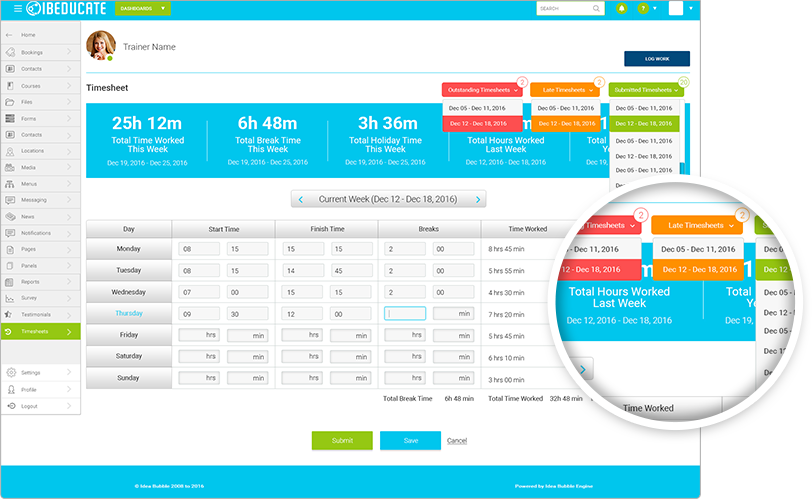 Staff Timesheets
Offer your teachers, trainers or instructors login to manage their availability and time logging within seconds online. Track worked hours, annual leave and all things time related for your team. Time management at it's best with this easy to use timesheet management tool.
Real-time Timetabling
Monitor and manage timetables across your customer and student database, filter by course topics and schedules.
Receive 'real-time' alerts allowing you to action and resolve quickly with ease.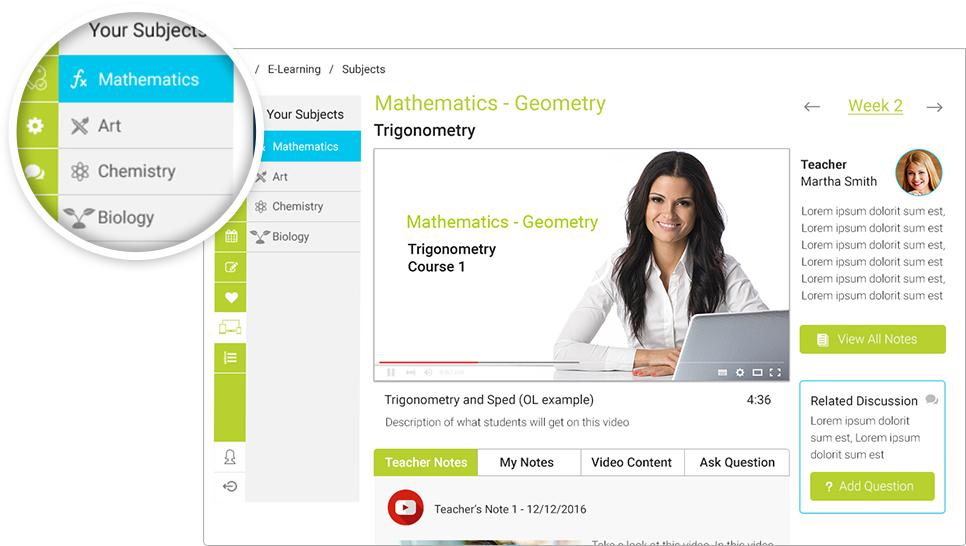 E-Learning - Anytime, Anywhere
Sell courses to students anywhere in the world! Distance is no hassle. Expand your course advertising channels both nationally and internationally. Deliver courses both online or combined with classroom learning too!
Instant Messaging
Make communicating fast, easy, private and 'real-time'. An ideal business tool to communicate both with your staff and your potential customers online!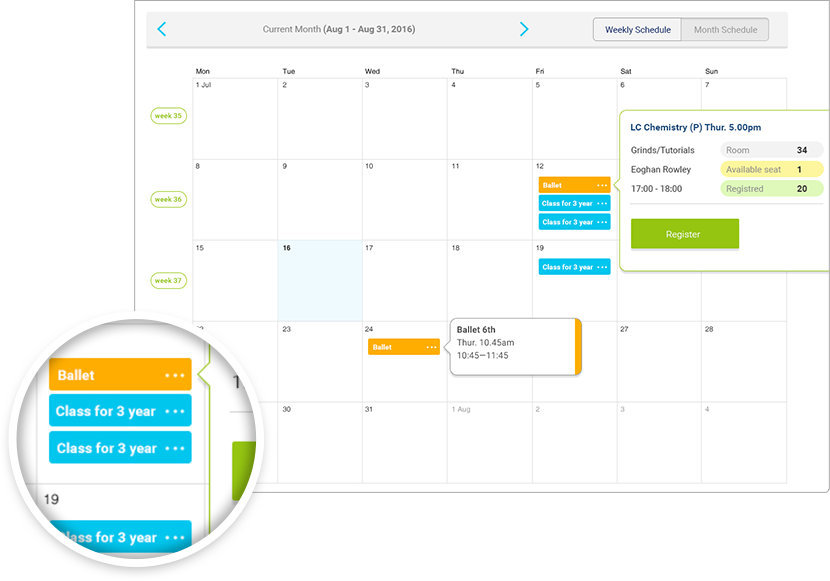 Calendar Views
Save time with our powerful calendar manager.
View your classes, your appointments and your days off on one screen in seconds.
Increased Profits
Increase your company revenues with our powerful course booking platform. From reduced administration costs to increased customer experiences, your business will save time and money.