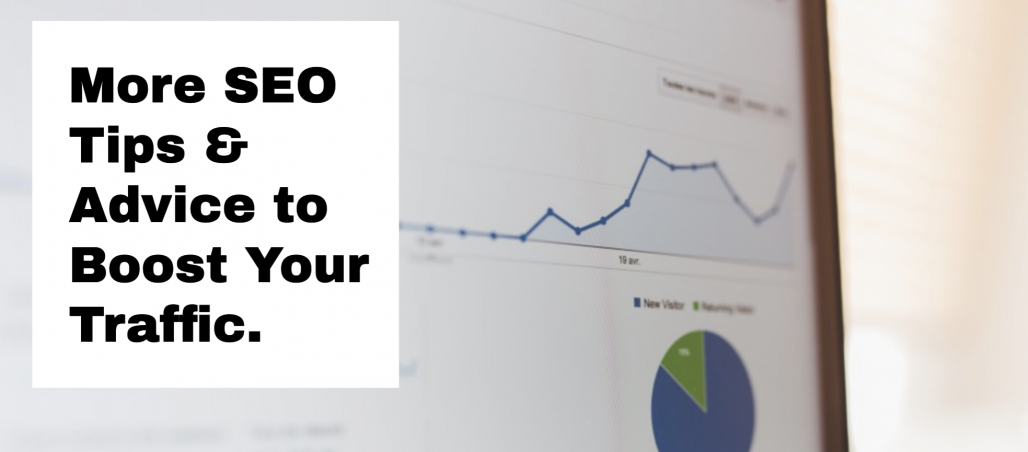 More SEO Tips & Advice to Boost Your Traffic.
At Ideabubble we've been at the forefront of the web design and SEO industry for over 10 years! Here are some essential SEO tips and tricks to help you get ahead!
Embrace Video Marketing
We have found that Video marketing can drive huge traffic to your site, but many businesses ignore its potential. Just because you have a lot of written content on your site - doesn't mean that you will automatically rank well.
One of the best tips we can give small businesses is to focus on producing quality content instead of a lot of content. This involves producing multi-format content including videos such as explainer videos and instructional videos. If you can show Google through your content efforts that you have a range of content spread across different platforms your site will rank better and subsequently attract more website visitors.
Videos can be a great way of summarising blog posts that have a low word count - or a way of encouraging website visitors to keep reading a blog post. If you are planning to produce videos as part of your content marketing efforts be sure to add subtitles where relevant to the videos so they can be consumed easily by website visitors who are on the move or in public places.
Remember, not all website visitors have the patience to read a 500 word blog post or article. You can get started in your video marketing efforts today by updating the titles and descriptions on older videos to keep them searchable and relevant, and by thinking of video topics that might be worth creating for your site.
Increase User Engagement.
Google quite simply loves an easy to read and easy to navigate website. After all, the web is a better place when content is readable and easy to understand. When we create a website for people we always focus on doing everything we can to maximise engagement.
Here are some ways that you can increase the likelihood of user engagement on your site:
All content should be easy to read. Remember the KISS principle.

Create content that makes good use of white space

Create well scripted and meaningful headings

Keep paragraphs short

Scatter relevant images through the pages

Include relevant links on pages so visitors can discover more

Use LSI keywords.

Capture attention with infographics and tables.
Following these tips will help ensure that your pages are valuable to your readers, and search engines will in turn mark these pages as high quality content which should lead to a better search engine ranking.
Always think of mobile first.
Google have made it very clear that they consider the mobile version of any site to be the primary version of that site. That means that sites that resolve well on mobile phones will rank much higher than those that don't. If you haven't got a good mobile version of your site but are still seeing good levels of traffic via search, prepare to take a huge hit in the future.
What makes a website mobile friendly?
It is responsive or built for mobile first viewing.

It is easy to navigate and find information on.

Have easy to click buttons.

Has easy to read fonts.

Images and files are compressed.
Unlike many of our competitors that only focus on the look of a website, at IdeaBubble we focus on a mobile first approach. We've worked with countless businesses in Ireland and further afield and have a team of developers and designers to build you a better ranking website.
Talk to us about your business goals. Drop us a line to speak to Mary, Tempy or Rowan about how we can help you drive more traffic and optimise your current website offering.