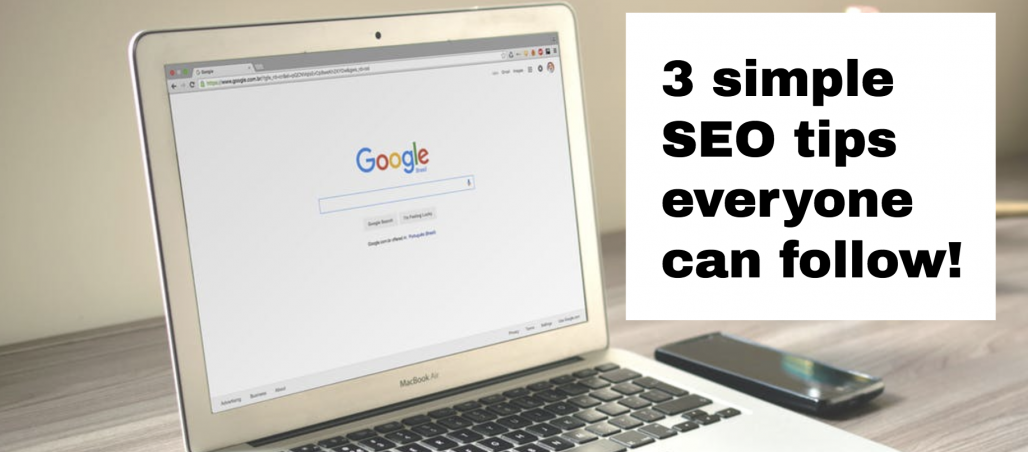 3 simple SEO tips everyone can follow!
Everyone wants to boost their search engine performance and achieve higher rankings. SEO is a fast-paced game however so it's no wonder that busy course providers and business owners can become intimidated.
The trouble with SEO is that it's always changing thanks to Google's continuous algorithm updates. This means that businesses have to continually invest their time, energy and money in SEO basics to stand out from the crowd. In this article you can learn from our experience in this area.
At Ideabubble we've been at the forefront of the web design and SEO industry for over 10 years! Here are some essential SEO tips and tricks to help you get ahead!
1. Keyword Analysis
Finding the right keywords has always been an important factor in SEO. If you want your other SEO efforts to be a success then you must carry out keyword research and identify the keywords that are of most value to you.
Finding the right keywords takes a bit of effort, but it's not rocket science. Simply log on to Google AdWords Keyword Planner and search for keywords related to your business or industry. This platform is completely free and all you need to get started is a Google account.
Remember that you can achieve better results for your business by choosing keywords that encourage action and keywords that are location specific. Also, by identifying long-tail keywords you can find targeted opportunities.
2. Focus efforts on on-page SEO
Your actual website pages need to be built and written with SEO in mind. We advise businesses to mention relevant keywords in their page content a couple of times - but avoid over mentioning keywords. Stuffing a page with relevant keywords can lead to a bad experience for visitors and can lead to your website being blacklisted by Google.
Various elements on your website pages that matter in the eyes of google's algorithm should be optimised for SEO including: Individual page titles Individual page meta descriptions URL H1 or H2 tags Ideabubble's platform is built with SEO in mind, making it easier for small business owners to improve their website ranking themselves.
Platform users can simply log in to the platform and update important SEO elements for optimum ranking via the CMS. This means that there's never a need to have to touch code or engage in technical work.
3. Reduce image size
An often overlooked SEO tip is to refine the images on your website for the web. Images make up a huge part of most websites and they need to be optimised accordingly - especially nowadays when image file sizes are larger than ever. Google will naturally prioritise websites with images that are well optimised for desktops and mobile devices. All of the images that are uploaded to your site should be reduced in size using an online converter.
The knock on effect of this is that reduced size images will also help increase website speed. The Ideabubble website platform automatically resizes and optimises images and media for the web. The image filenames on your site should also be modified for SEO purposes. This involves changing the image ALT tag and file name so that it accurately describes the image. With the Ideabubble platform, you can modify the ALT tag directly in the platform media library.
Conclusion
SEO tips take time to implement. But the energy invested will be worth it as driving traffic to a website is a hugely important element of any business. As you can see from the tips above, working on your SEO efforts is not as hard as you might think and can be incorporated into your day to day housekeeping tasks.
Why not connect with us on social media or call our team on +353 61 513 030 today to learn how easy Ideabubble makes your SEO efforts!