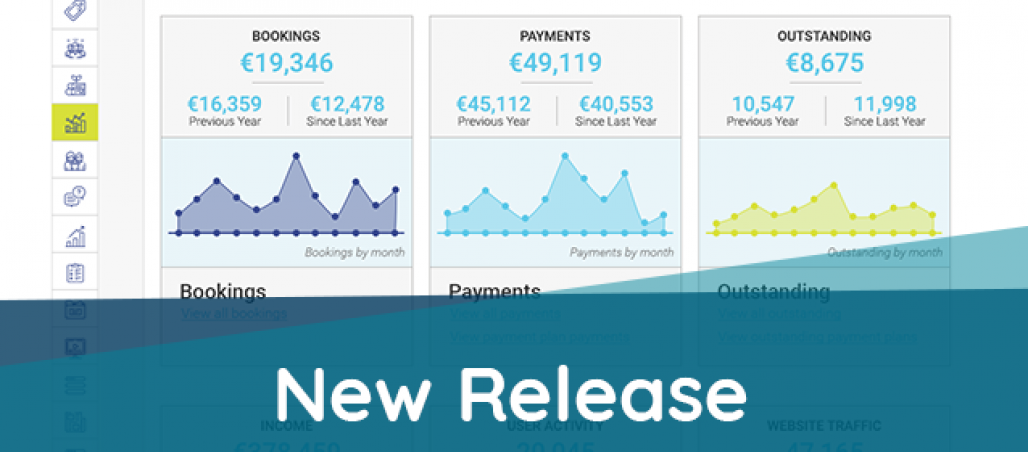 Platform Release Notes Q1 2019
In an effort to improve our platform, we regularly release new platform features, updates, and improvements. You can stay up to date with latest platform releases by following our social channels.
In the latest platform release we addressed several minor platform issues and launched a new timetable planning tool which will save platform users even more time. Find our releases for Q1, 2019 below:
Timetable Planner
Development of a comprehensive new tool to manage timetable planning.

This feature is everything a paper planner is and more, making work much more enjoyable and efficient.

The planner covers a wide variety of work schedules and rotations.

A revision planning function helps students achieve exam success.

The planner can be used to hold a day by day account of upcoming assignments and exams.
Event Calendar
Course providers using the platform can now display events and courses in a widget style calendar live on their website.

This feature makes it easier for customers to book events and courses quickly.

Students can instantly see course availability, making scheduling easier than it ever was.

Users can set up recurring events and default content in the calendar.

The simple calendar design integrates seamlessly with any CourseCo website.
CourseCo checkout
Mobile booking checkout enhances user experience for people paying for courses and add-ons with stripe.

You can now book single and multiple courses in a single checkout.

Discounts and coupon codes can now be applied automatically at the stripe checkout.

The checkout is conversion focussed and customers can still search for and book courses with a minimum number of steps.

Course providers can create course specific fees and extras that apply automatically upon check-out.
CourseCo Attendance
The new contact link updates for reports saves time for Course providers.

New automated email alerts can be delivered to management for better attendance management.

It's now ever easier to edit, add, and copy hours on the platform.

Course providers can include include custom fields in the attendance panel. This allows for full customisation of the data you wish to capture.

Improved reporting so that you can predict and forecast attendance with confidence.
This article summarizes the changes made in Q1 2019, for the Idea Bubble and CourseCo platform. Please contact us on (061) 513 030 if you would like to learn more about the improvements we have made so far this year.